Dependable Air Conditioning Services
We're the team to trust for air conditioning repair, replacement, and maintenance.
When you need top-notch air conditioning solutions, you can count on Accurate Heating & Air Conditioning to deliver exceptional results. As your premier HVAC partner in Santa Rosa, Sonoma County, Rohnert Park, Healdsburg, Windsor, and surrounding areas, we specialize in a wide range of air conditioning services, providing you with the comfort you deserve, no matter the weather.
Expert Air Conditioning Installation
When you need reliable air conditioning installers, our skilled team will provide you with seamless AC replacement and installation services. Our air conditioning installers are dedicated to providing efficient solutions that include: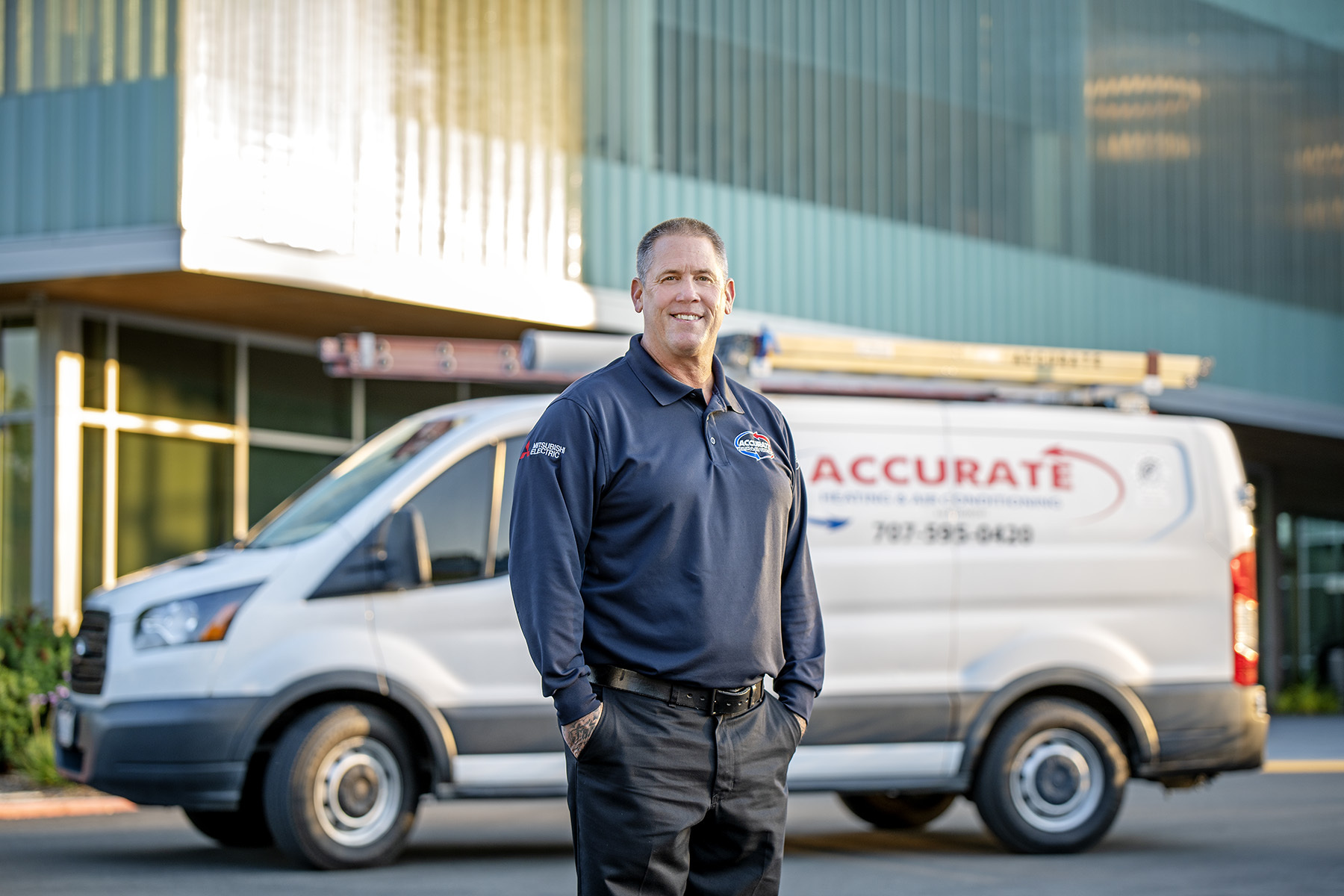 AC REPLACEMENT FOR ENHANCED EFFICIENCY
PRECISE AIR CONDITIONING INSTALLATION BY EXPERIENCED PROFESSIONALS
AIR CONDITIONING REPLACEMENT OPTIONS FOR IMPROVED COMFORT
Our AC installers will have your new cooling system up and running smoothly, ensuring your indoor space remains refreshingly comfortable.
Stay Cool with Quick, Professional AC Repair
When your air conditioning system encounters issues, our air conditioning repair services are here to provide swift solutions. Our experienced technicians specialize in air conditioning repair to ensure your comfort is restored promptly.
Be Ready for Hot Weather with Air Conditioning Maintenance
Regular air conditioning maintenance is crucial to maintain optimal performance and prevent the need for emergency air conditioning repair. Our air conditioning maintenance services cover:
Thorough inspections and cleanings
Calibration of essential components
Ensuring proper refrigerant levels
By scheduling regular maintenance, you prolong your system's lifespan and ensure it operates efficiently throughout the seasons.
Get in touch With Us Today for Dependable AC Services
At Accurate Heating & Air Conditioning, we are your trusted heating and cooling experts in Santa Rosa, Sonoma County, Rohnert Park, Healdsburg, Windsor, and surrounding areas. Along with air conditioning repair and installation, we offer expert heating solutions for your comfort. Call us today at (707) 595-0420 to schedule an AC service appointment.
For more than 20 years, locally owned Accurate Heating & Air Conditioning has been helping Sonoma, Marin, and Napa County residents keep warm and stay cool. Besides maintenance and repair, we also replace and install HVAC systems, heat pumps, air conditioners, and ductwork.
Free estimates and fast service! Call us today at (707) 595-0420.
Ask Us About Ductless Systems!
Lowered carbon footprint
Follows Energy Star Guidelines
Completely Customizable