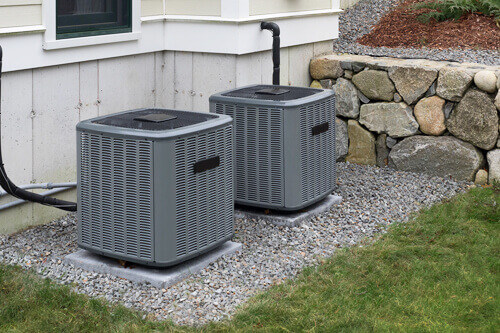 Air conditioning units are invaluable to have, especially during a heatwave. However, during hot months, when we try to keep temperatures low, our energy bills might keep getting higher and higher.
Upgrading to a newer model that is more energy-efficient than those made 10-20 years ago can have a noticeable effect on your energy bills.
At Accurate Heating & Air Conditioning, our HVAC professionals can help you find the best AC unit for your home and air conditioning needs. A new AC system is an investment for years to come.
If you're noticing that your system needs frequent AC repairs or is running less efficiently, talk to your local Sonoma County HVAC technicians about the best air conditioning installation options.
Which brand of air conditioner is the best?
When choosing which of the best AC units to upgrade your home with, homeowners have many factors to consider, such as cost, lifespan, warranty, energy efficiency ratings, and size. Our company has been in the industry for over 20 years and is an authorized dealer of Bryant and Daikin.
Bryant is one of the more well-known and reliable air conditioning units in the market with various affordably priced, quality products to choose from. We also work with Daikin, one of the largest manufacturers of heating and cooling equipment globally. Their air conditioners are durable, efficient, and reliable.
Which AC is best for home use?
When deciding what AC system to install, your HVAC technician will take note of your home's square footage, the sun exposure during the day, amount of people living in the space, ceiling height, number of windows, location, and more.
Depending on your living space, a central air conditioning unit (split or packaged system), a window air conditioner, a portable air conditioner, or a ductless system might be best. For example, for homes where it is hot most of the year, a central air conditioning system is preferred.
In contrast, for homes without ductwork, a ductless mini-split AC system is a better option for cost-effectiveness and efficiency.
What is the best AC unit for California?
Our Accurate Heating & Air Conditioning team can repair or replace your current AC unit, keeping your home's air quality free of pollutants. In California, about two-thirds of homes have air conditioning systems.
The type of AC unit best suited for your home can depend on many factors, but having a licensed professional install your new AC system will help save you time and money.
If you are looking for AC repair, maintenance, or installation in Sonoma County, request an estimate or call (707) 595-0420 today.